I endured the week from hell. Just kidding...I endured the month from hell. My school work, relationship and health have been slowly deteriorating, and I'm just counting down the days until Spring Break. Honestly, I'm just counting down the hours until the weekend.
I just wake up every morning hoping for it to be Sunday, because on Sundays no one bothers me. Everyone becomes sidetracked with prepping for their Monday mornings that I can just curl into my comforter, wrapped in the warm thoughts of solitude, every Sunday night. Only three more days until I can be in my cocoon of isolation...
Moving on from my wildly overdramatic perception of the world, we've started learning
Illustrator
, which I actually do enjoy. I've worked with Illustrator in the past, but out of all of the adobe programs it is the most foreign to me. However, we worked with it in
Lindsey+Asp
TALENTSHOP a couple of weeks ago, and I designed a few graphics for a few projects I'm proud of.
Minimalist Movie Posters (InDesign + Illustrator):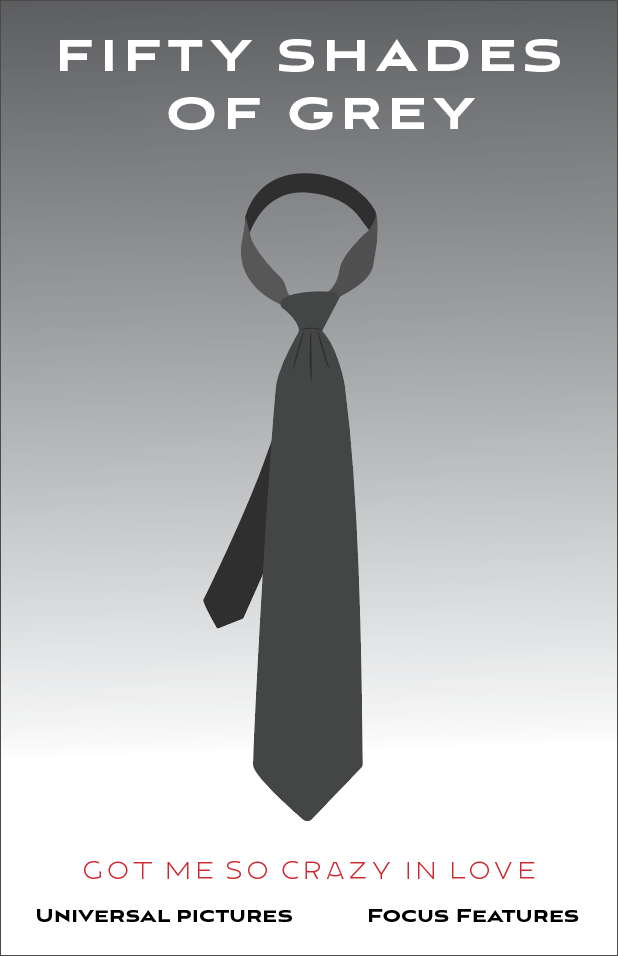 For Copy and Layout this week, we're rebranding a restaurant on campus corner. I've chosen House 333 (formerly known as The Meatball House). Their branding is concise, but a little bland and kind of outdated. I'm choosing to update their menu fonts, logo fonts, and possibly designing a few new graphics. I have the new fonts chosen and a color palette chosen. I plan on dedicating this weekend to sketching out a few logo ideas, and reworking my InDesign layouts.